Aymeric de Tapol
Aymeric de Tapol
Avocat au Barreau de Paris / Solicitor of England & Wales

BACK
Aymeric de Tapol
Avocat au Barreau de Paris / Solicitor of England & Wales
Aymeric is a partner at Stream and deals, both under French and English laws, with the transactional matters of the firm: drafting/negotiation of contracts, advisory and assistance on general business law matters.

His practice focuses mainly on structured financings mainly in the maritime and aviation markets. He assists shipowners and banks in the frame of structured tax financings (French tax lease, JOLCO) as well as project financings.

Aymeric frequently advises his clients on the drafting and negotiation of construction and purchase contracts, for ships, yachts and aircraft. He also has a solid experience on the operational contracts related to vessels' operation, and especially charter parties (Supplytime, Heavycon, LNGTime …) and management agreements (Shipman / adhoc contrat).

Aymeric is also involved on certain corporate law matters of the firm (joint-ventures, M&A) as well as general business law.

Aymeric is recognised in the "up and coming" category of Chambers 2019 and Stream is recommended for its excellent practice in the Ship Finance section of Legal 500, Chambers and Décideurs.
V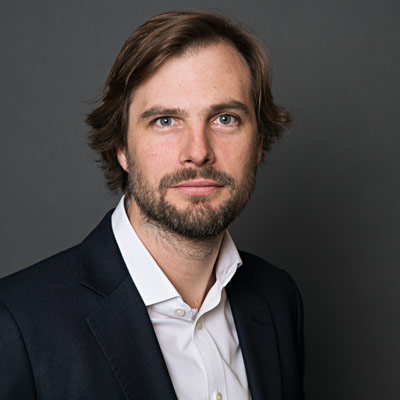 +33 (0)1 53 76 91 14

4 square Édouard VII
75009 Paris
+33 (0)1 53 76 91 00

French, English