A business
law firm
operating internationally.
Working across three offices in Paris, Le Havre and Marseilles, Stream organises its practice around two core values: excellency and efficiency. Composed of French lawyers and English solicitors, speaking French, English, Spanish, German, Portuguese and Arabic, the firm works as a fully integrated team.
We specialise our practice in five areas: Transport Law, Insurance, Energy & Offshore, International Trade and Aviation. Our team covers both advisory and litigation, and we have the flexibility to configure teams to meet the specific requirements of each client for each matter.
Complementary skills developed over the years contribute to the firm's reputation for excellence in areas such as: customs and excise, yachting and insolvency.
Our clients benefit from our knowledge and long experience in these practice areas. We support our client's interests by offering them the skills of the best specialists in their fields, with a view to deliver a targeted and tailor-made service. Our clients can also rely on the strength of our international network, with partnerships in many jurisdictions.
Our firm is considered a key player in France and abroad in our core practice areas. Our French teams are recognised by Legal 500, Chambers & Partners, Décideurs and le Point, which rank us in the top tier in our fields of expertise.
LAWYERS & SOLICITORS
OFFICES : PARIS, MARSEILLE, LE HAVRE
WORKING LANGUAGES
REFERENCED IN CHAMBERS & PARTNERS, LEGAL 500, LE POINT, DECIDEURS
PARTNER FIRMS ACROSS THE WORLD

A TEAM PASSIONATED
by the industry of its clients
Our team is made up of more than thirty French lawyers and jurists as well as solicitors in English law including ten partners. Passionate about our clients' industries and benefiting from in-depth knowledge of the sectors, our credo: safety, pragmatism, imagination and efficiency.
Several members of our team have held legal positions in companies and thus know the practice and challenges of companies.
Experts and complementary, we are regularly consulted to resolve cross-functional, international and complex issues as a team.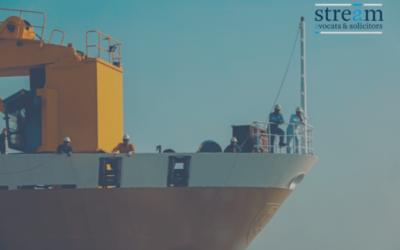 Following the ratification by the European Parliament of the treaty on its withdrawal, the United Kingdom officially left the European Union on February 1, 2020. It is also considered a third country to the European Union since December 31, 2020, at the end of the...